WHEN WILL MY ORDER SHIP?
U.S. orders are processed immediately and shipped via USPS First Class Mail, unless otherwise stated. International shipments may incur an import fee that must be paid to the courier prior to receiving your package.
WHAT'S YOUR RETURN POLICY?
Do to health and safety concerns, we can't authorize a return or refund on neck gaiters at the moment. An exemption is authorized if the product has a manufacturing defect. We want total satisfaction with your purchase. Contact us, so we can customize a resolution. Apparel can be returned or exchanged in unused condition in original packaging within 15 days of purchase. Shipping and Handling charges may apply. Please contact us prior to purchase if you have any questions. All items must be returned to:
WEBREATHE LLC
4276 W 8370 S West Jordan, Utah 84088
WHAT ARE NANOFIBERS?
Nanofibers are incredibly small fibres! 1,000X thinner than a human hair. Nanofibers form spiderweb-like structures which have an advantage over conventional fibers due to the large surface area and tiny pore size. This combination means superior air flow and particulate capture.
WHAT DOES THE URBAN SNOOD STOP?
Nanofiber filters can capture particulates from 10 microns all the way down to .3 microns. The filter will effectively capture 99.9% airborne particulates such as spores, allergens, and bacteria.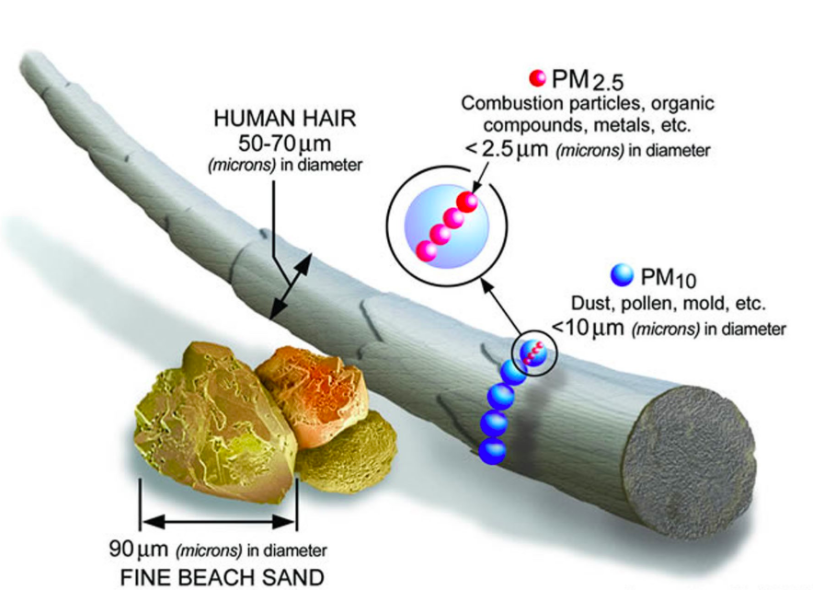 WHERE DO YOU MANUFACTURER AND WHERE IS YOUR COMPANY?
Our nanofibers are made in New Zealand and the garment is made in Colombia, though we are pivoting to manufacture right here in Salt Lake City, soon.
WHAT ARE THE SIZES?
We made the neck gaiter to most average adults. If you have a large face and neck, the garment may be too snug. Feel free to email or call us regarding the size to avoid any issues:
HOW LONG CAN I USE IT?
The nanofiber filter is embedded inside the neck gaiter! A simple solution for you to reuse the snood for 200+ hours in unhealthy Air Quality environments. For environments with clean air and a low air quality index the user can expect many more hours! In extreme AQI environments do not permit more than 50 hours of use. When the filter become clogged you will find a resistance in breathing. Simply, recycle your snood and find your next style!
IS IT CERTIFIED?
Yes, out nanofiber membrane has undergone recent testing at Nelson Labs, right here in Salt Lake City, Utah. It's the world's premier independent testing facility.
DO I NEED A VALVE?
No, because the nanofibers are extremely breathable. It's also recommended now, NOT to use valves due to the unfiltered exhale of the users air.
CARE AND MAINTENANCE?
Use warm water and soap to hand wash the garment. Lightly rinse the outer and inner. You can gently clean the filter pocket with care. Then allow it to hang dry. Feel free to also spritz your favorite aromatic oil mist.
Do Not Machine wash. This is not the manufacturer's recommendation as it could cause the nanofibers to degrade faster than they should.
Do not iron, or steam the garment, or apply a UV light to it.
Following the recommended method will allow for the longevity and function of the snood.